UAE: Watching porn using VPN could fetch you a Dh2 million fine
The usage of virtual private networks (VPNs) has grown in the UAE and Gulf region to access restricted content such as dating, gambling and adult websites and to download audio-video calling apps.
India-UAE September airfares will be up 40-50% as expats return from holidays
Dubai: After dipping in August, airfares from India to the UAE will be on the rise for September, as expats returning from holidays and jobseekers generate sizeable demand for seats. Rate increases could be 40-50 per cent and more as business-related trips will also be on the rise from next month.
50% off on traffic fines: RTA extends deadline for discount scheme in Sharjah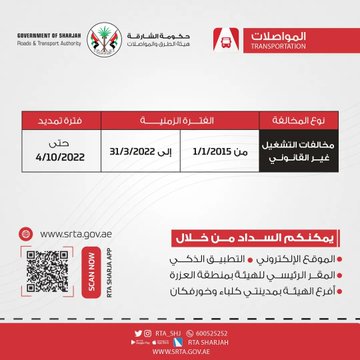 RTA Sharjah on Tuesday announced that the 50 per cent discount on traffic violations would be continued post July 31, which was the earlier deadline.
UAE: At least Dh50,000 fine, jail time for those who fund drug abuse
Those who fund drug abuse could face imprisonment, as well as a fine of not less than Dh50,000.
UAE: Three get 7 years in jail, almost Dh8,000 fine for phone fraud
Two men in Ajman have been sentenced to seven years in jail for a phone scam.
UAE: Teen addict tries to kill mother while under the influence of drugs
A teen drug addict in the UAE tried to kill his mother while he was under the influence of narcotics.
Abu Dhabi motorcyclist ordered to pay Dh60,000 for running over pedestrian
A reckless motorcyclist, who hit and ran over a pedestrian on an Abu Dhabi road, has been instructed to pay Dh60,000 to the victim for the injuries.
Coronavirus: UAE reports 1,084 Covid-19 cases, 890 recoveries, no deaths
The UAE Ministry of Health and Prevention on Thursday reported 1,084 cases of the Covid-19 coronavirus, along with 890 recoveries and no deaths.
UAE weather: Rainclouds expected by afternoon over some areas
Those in the UAE's southern and eastern regions can expect rainclouds by Thursday afternoon.