Working hours, overtime in UAE explained: 7 things you need to know
The UAE has time and again topped multiple indices when it comes to job opportunities. According to the recent InterNations Expat Insider 2022 survey, residents ranked the country first in the world for improved career prospects.
Dubai flights: Low-cost carrier flydubai launches new route to Asian destination
Dubai-based airline flydubai celebrated its inaugural service to Uzbekistan's Samarkand, becoming the first UAE national carrier to operate direct flights from Dubai.
UAE: Emergency phone line 999 facing technical issue, say Ajman police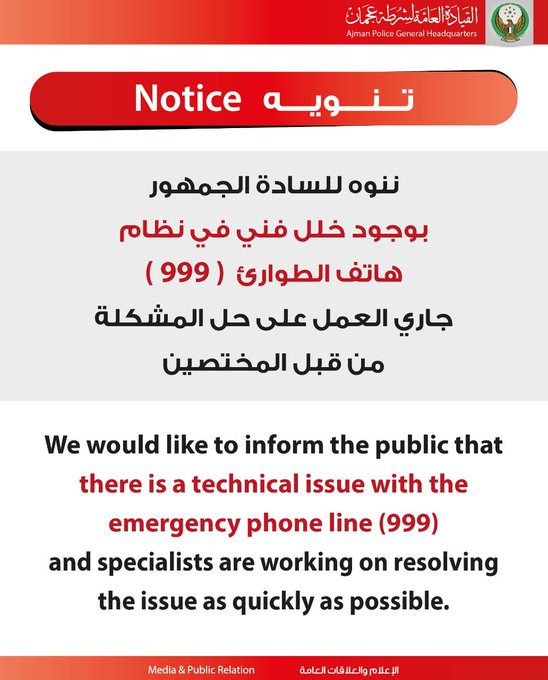 Ajman Police have reported technical issues with the emergency phone line 999.
Dubai: Woman jailed for stealing swimsuit from popular store
A 32-year-old woman was sentenced by the criminal court to one month imprisonment followed by deportation for stealing a swimming suit from a popular store that specialises in selling women's clothing.
Dubai: Car wash worker earning Dh1,300 salary wins Dh10 million in Mahzooz draw
A Nepalese car washer who earns Dh1300 per month has become the latest winner of Dh10 million through the Mahzooz draw. The elated 31-year-old Bharat BK said his first priority with the winnings is to make sure his family is settled.
Coronavirus: UAE reports 366 Covid-19 cases, 325 recoveries, no deaths
The UAE Ministry of Health and Prevention on Wednesday reported 366 cases of the Covid-19 coronavirus, along with 325 recoveries and no deaths.
UAE weather: Summer to end within days, autumn to bring cooler temperatures
The end to the UAE's summer is just days away, with the country expected to transition into the autumn season soon. As per astronomical calculations, the fall season begins on Friday, September 23.