UAE: Under-construction mosque partially collapses, injured taken to hospital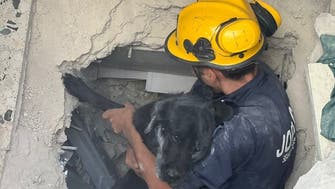 A building that was under construction in Abu Dhabi has partially collapsed.
UAE: Man to be jailed, deported for threatening to kill business partner
Ajman Criminal Court has sentenced an Asian man to three months in prison for threatening to murder his business partner.
UAE: Man gives fiancée Dh350,000 for wedding party, discovers she's already married
An Arab woman who took Dh350,000 from her fiancé in preparation of their wedding party has been ordered to pay back the money after he found out that she was, in fact, already married to another man.
Dubai: Man jailed, deported for blackmailing, threatening to circulate indecent videos
A 35 year old Asian man has been jailed for blackmailing another man of Asian descent, threatening to publish a video clip showing the latter in a compromising situation while speaking to a woman via the video communication app Botim. The accused asked the victim to pay him Dh1.25 million in order for the video to not be circulated on social media.
Dubai traffic alert: Accident reported on Sheikh Zayed Road
An accident has been causing major delays on Sheikh Zayed Road on Thursday.
Coronavirus: UAE reports 372 Covid-19 cases, 353 recoveries, no deaths
The UAE Ministry of Health and Prevention on Thursday reported 372 cases of the Covid-19 coronavirus, along with 353 recoveries and no deaths.
UAE weather: Humid nights; temperature to reach 43°C
The National Centre of Meteorology (NCM) predicts low clouds to appear over the east coast by morning, with a chance of rainy convective clouds forming eastward and southward by afternoon.