Ramadan 2022 in UAE: Abu Dhabi begins process to release 540 pardoned prisoners ahead of holy month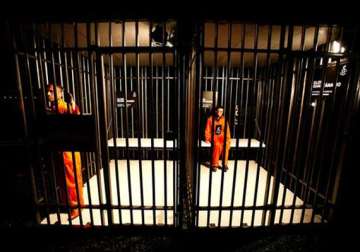 The Abu Dhabi Public Prosecution has said that it has started the process of implementing the President's pardon on 540 prisoners.
Dubai: Free parking shifted to Sundays instead of Fridays; what you need to know
Sunday is the new Friday as far as free parking is concerned in Dubai. Paid parking zones would be free to use on Sundays, instead of Fridays as was the case earlier.
Dubai: 4 people fined Dh270,000, jailed for stealing, attempting to export vehicle
Four people have been ordered to pay a fine of Dh270,000, sentenced to jail and will be deported for stealing a Cadillac and attempting to illegally export it.
Dubai: Four bootleggers jailed for stealing car number plates
The Dubai Criminal Court has sentenced four Asians to six months in prison after they were convicted of stealing a number plate from a vehicle parked next to a park in Dubai's Al Bida area.
Coronavirus: UAE reports 287 Covid-19 cases, 815 recoveries, no deaths
The UAE Ministry of Health and Prevention on Monday reported 287 cases of the Covid-19 coronavirus, along with 815 recoveries and no deaths.
UAE: Woman honoured by Ajman Police for honesty in handing over lost cash
Ajman: A Syrian expat has been honoured by Ajman Police for her honesty after she returned a sum of money that she found on a road in Al Nuaimyah area of Ajman.
UAE weather: Warning out due to 'very rough' seas with 10-feet-high waves off coast
According to the National Center of Meteorology (NCM), skies across the UAE are looking sunny to partly cloudy and dusty, especially during daytime.