COVID-19: Abu Dhabi updates Green List to include 73 countries
Abu Dhabi: The Department of Culture and Tourism – Abu Dhabi (DCT Abu Dhabi) has announced a further update to the 'Green List' of countries for inbound travel into Abu Dhabi. The update is effective from December 26, 2021.
UAE-India travel: New quarantine rules for Mumbai residents announced
All international passengers arriving from Dubai who are Mumbai residents will have to undergo a mandatory seven-day home quarantine.
Sheikh Mohamed bin Zayed extends greetings on Christmas
Abu Dhabi: His Highness Sheikh Mohamed bin Zayed Al Nahyan, Crown Prince of Abu Dhabi and Deputy Supreme Commander of the UAE Armed Forces, took to his twitter account to congratulate people celebrating Christmas and wish them a happy Christmas.
New Year's Eve in UAE: 10-minute fireworks, overnight camping in Sharjah
Sharjah Investment and Development Authority's (Shurooq) popular destinations are all set to celebrate New Year's eve in a grand way.
UAE: Police patrols, drones monitor camping violations
Camping season is officially here, and UAE authorities are making it their top priority to ensure it's a safe one.
New UAE weekend: University announces shift to 4.5-day week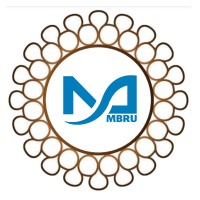 The Mohammed Bin Rashid University (MBRU) of Medicine and Health Sciences has announced that it will begin operating on a Saturday-Sunday weekend mode from January 1.
UAE: 2,794 workers get Dh40 million in unpaid dues after court intervenes

The Abu Dhabi Labour Court has successfully settled the payment of financial dues for 2,794 workers — belonging to four companies — amounting to Dh40 million.
Sharjah: Police confiscate 900 vehicles for flouting rules
Sharjah Police, in cooperation with Sharjah Municipality, have confiscated a total of 900 vehicles for flouting rules as part of an intensified crackdown in the emirate.
Coronavirus: UAE reports 1,621 Covid-19 cases, 585 recoveries, 1 death
The UAE Ministry of Health and Prevention on Saturday reported 1,621 cases of the Covid-19 coronavirus, along with 585 recoveries and one death.
UAE weather: Cloudy and cool forecast for Saturday
The weather on Saturday will be cloudy and cool, according to the national Met department (NCM).