Golden Jubilee: These Emiratis, expats are celebrating their 50th birthday on 50th UAE National Day
The translucent circles of the Al Wasl Dome glistened under the morning sun as patriotic spirit swelled the centre piece of Expo 2020. A sea of red, black, green and white filled the plaza as people packed in to share the joy and pride of a nation turning 50.
Sheikh Mohamed bin Zayed receives Turkish president's phone call
His Highness Sheikh Mohamed bin Zayed Al Nahyan, Crown Prince of Abu Dhabi and Deputy Supreme Commander of the UAE Armed Forces, and Turkish President Recep Tayyip Erdogan, reviewed the prospects of accelerating bilateral relations between the two nations.
Dubai travel: Emirates to resume Nigeria flights from Dec 5
Emirates will resume its passenger operations between Dubai and Nigeria from December 5, 2021, the Dubai-based airline announced on Thursday.
UAE Golden Jubilee: 50% discount on traffic fines announced in Ras Al Khaimah
A fifth Emirate has announced a 50 per cent discount on traffic fines on the occasion of the upcoming UAE National Day.
Covid-19 Omicron variant: UAE urges residents to get vaccine booster shots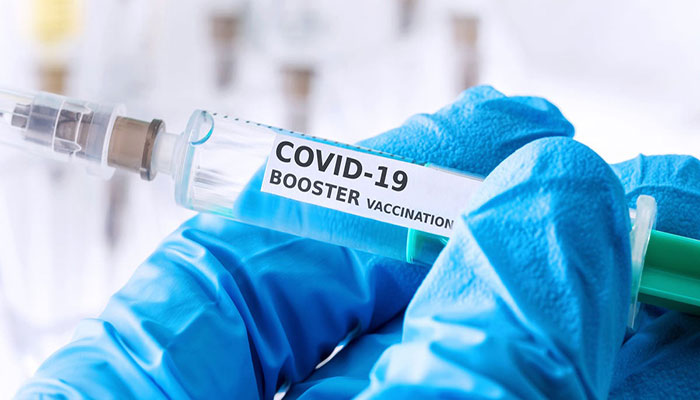 With the UAE detecting its first case of the Covid-19 Omicron variant, the country's Ministry of Health and Prevention (MoHAP) has reiterated the importance of vaccination.
COVID-19: UAE reports first Omicron case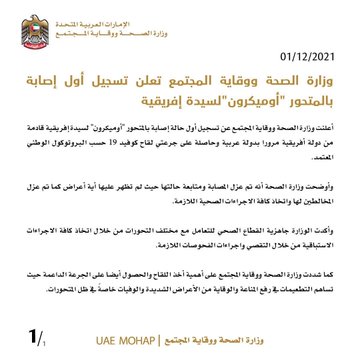 Dubai: UAE authorities confirmed the detection of the first Omicron variant case in the country on Wednesday.
Dubai: 3 expats win Dh100,000 and 100gm of gold each in Mahzooz draw

Three lucky winners unlocked golden opportunities by winning 100gm of gold as well as Dh100,000 each in last week's Mahzooz Raffle Draw. The special gold prize was part of Mahzooz's first birthday celebrations.
Coronavirus: UAE reports 64 Covid-19 cases, 83 recoveries, 0 deaths
The UAE Ministry of Health and Prevention on Thursday reported 64 cases of the Covid-19 coronavirus, along with 83 recoveries and 0 deaths.
UAE weather: Partly cloudy forecast for Thursday
The weather in UAE will be partly cloudy and humid on Thursday, according to the national Met department (NCM).