UAE condemns Israeli forces storming Al Aqsa Mosque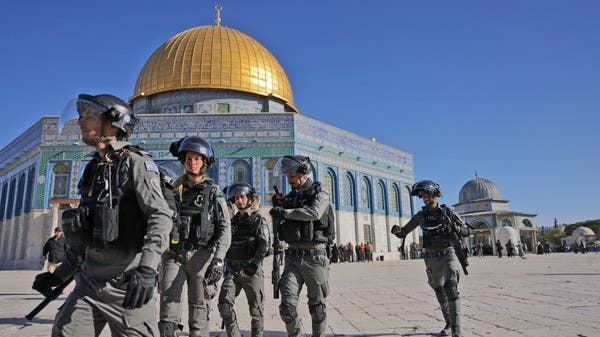 The UAE strongly condemned today Israeli forces' storming of Al Aqsa Mosque, which resulted in the injury of a number of civilians.
Abu Dhabi: Public Prosecution orders detention of woman for making offensive comments against UAE
Abu Dhabi: Abu Dhabi Public Prosecution has ordered the pre-trial detention of a woman for disturbing public order, disobeying a state official and resisting female police officers, while she was at the lobby of a hotel where she deliberately caused a commotion by shouting racist and discriminatory remarks against the country.
5-day Eid holiday in UAE: Parents warned against allowing children to play with fireworks
The UAE Public Prosecution on Friday issued a reminder, warning parents in the country not to let their children play with firecrackers. The advisory comes ahead of the upcoming Eid Al Fitr break, during which youngsters typically celebrate with fireworks.
5-day Eid break in UAE: Top six visa-free destinations residents can visit during the holidays
With the long Eid Al Fitr break soon approaching, one question looms on everyone's mind – is it a good idea to head out of the country for a quick break?
Dubai: 3 dead, 34 injured in traffic accidents during first 10 days of Ramadan
Three motorists were killed and 34 injured in 47 separate traffic accidents during the first 10 days of Ramadan, according to Dubai Police.
Weather: Hot day ahead for UAE residents with temperatures up to 43°C, dusty at times
Dubai: You might want to dress accordingly and take precautions as it's going to be a warm Saturday with dusty skies for UAE residents.
Gold Rate in UAE on, 16th April 2022
UAE Gold: Today Gold Rate in UAE updated (16, April 2022) today 24 Carat is AED 239.00, while 22k Carat gold price is AED 224.50.