Abu Dhabi bans single-use plastic: Retailers offer reusable bags for 50 fils fee
As the single-use plastic ban comes into effect in Abu Dhabi today (June 1), major shopping outlets in the capital will provide alternative bags – in place of plastic bags – for a minimum fee of of 50 fils, which will be contributed towards environmental activities, the Environment Agency Abu Dhabi (EAD) has announced.
UAE fuel prices have risen over 56% since January 2022
Petrol prices in the UAE have jumped over 56 per cent since January 2022 due to an increase in global crude oil prices, especially after the Russia-Ukraine war in February.
UAE: Man sentenced to death for killing girlfriend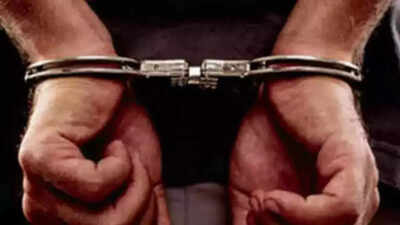 An Asian man was handed a death sentence by the Umm Al Quwain Misdemeanour Court for killing his girlfriend on Wednesday.
Dubai: Two given 10 years in jail for kidnapping, assaulting, robbing woman
Two Asian men have been sentenced to 10 years in prison and fined Dh187,000 for kidnapping, assaulting and stealing from a female compatriot.
UAE: Two children on their way to school killed in road crash
Fujairah: Two Emirati children died in a traffic accident on their way to school in Fujairah on Wednesday morning.
UAE: 6,152 vaccine doses administered in 24 hours
The UAE has administered 6,152 doses of the Covid-19 vaccine in the past 24 hours.
Coronavirus: UAE reports 442 Covid-19 cases, 394 recoveries, no deaths
The UAE Ministry of Health and Prevention on Wednesday reported 442 cases of the Covid-19 coronavirus, along with 394 recoveries and no deaths.
UAE weather: Chance of rain over some areas
The UAE may see some rainfall on Wednesday, with the chance of convective formations eastward extending to some internal areas by afternoon.
Gold Rate in UAE today on, 1 June 2022
UAE Gold: Today Gold Rate in UAE was updated (1 June 2022) on, 24 Carat is AED 224.00, while the 22k Carat gold price is AED 211.50.