COVID-19: Pakistan sets 48-hour PCR test validity for passengers from UAE
Dubai: Pakistan has issued new instructions for inbound Pakistani passengers travelling from the UAE, limiting the PCR test validity to not more than 48 hours, as per a revised policy of its National Command and Operation Centre (NCOC).
UAE new weekend: What does Shariah say about working on Fridays?


Working on Fridays does not conflict with Islamic Shariah, UAE Islamic scholars have confirmed.
Wizz Air Abu Dhabi says no impact of Omicron variant on passenger numbers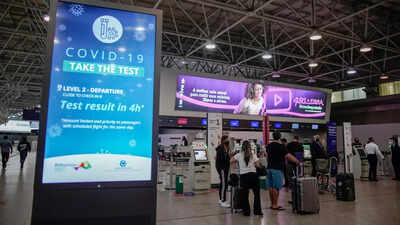 Dubai: UAE's brand new budget airline Wizz Air Abu Dhabi does not see the Omicron variant affecting travel demand on its routes, according to Kees Van Schaick, Managing Director.
Dubai: DFSA fines Emirates REIT manager $210,000 over misleading asset report
Equitativa made misleading statements on two occasions in 2018 regarding one of Emirates REIT's 11 assets, a school in Dubai Investment Park, the DFSA said.
Coronavirus: UAE reports 69 Covid-19 cases, 89 recoveries, no deaths
The UAE Ministry of Health and Prevention on Wednesday reported 69 cases of the Covid-19 coronavirus, along with 89 recoveries and no deaths.
UAE weather: Partly cloudy forecast for today, slight increase in temperature
The weather in UAE will continue to be partly cloudy with temperatures increasing slightly, according to the national Met department (NCM).
Today's Gold Rate in UAE on, 8th December 2021
Dubai: Today Gold Rate in UAE (8th December, 2021) 24 Carat is AED 215.00 while 22k Carat is AED 202.00. Rate in Abu Dhabi Today.