UAE: 9 govt jobs that expats can apply for; up to Dh30,000 salary
Government departments in Dubai are looking to fill several vacancies which are open for expatriates as well, and some of them offer up to Dh30,000 (over US$8,100) monthly salary.
UAE: Bank fined Dh19.5 million for not adhering to anti-money laundering rules
The Central Bank of the UAE has fined Dh19.5 million to a bank operating in the country for failing to comply with the anti-money laundering and combating the financing of terrorism and illegal organisations (AML/CFT) regulations.
New UAE weekend: Remote working system can be activated on some govt sector jobs


The Federal Authority for Government Human Resources (FAHR) today issued a circular to all federal ministries and authorities related to the implementation of the new working week system, in light of the extended weekend which includes Saturday, Sunday and half day on Friday, starting from 1st January, 2022.
Look: Baby born at 28 weeks in Abu Dhabi weighs only 380gm
On March 19, 2021, Baby Mohamed was born by emergency c-section, measuring 27cm long at 28 weeks gestation and weighing just 380gms.
Coronavirus: UAE reports 110 Covid-19 cases, 82 recoveries, no deaths
The UAE Ministry of Health and Prevention on Tuesday reported 110 cases of the Covid-19 coronavirus, along with 82 recoveries and no deaths.
UAE weather: Fog alert issued for Tuesday morning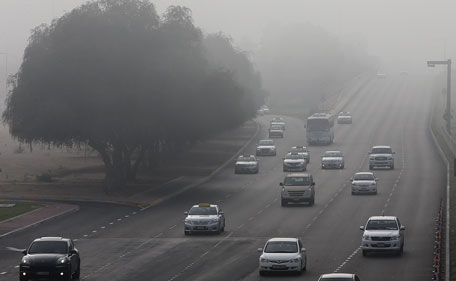 The weather in UAE will be cloudy and cool on Tuesday, according to the national Met department (NCM).
Dubai Gold: Today's Gold Rate in UAE on, 14th December 2021
Dubai: Today Gold Rate in UAE (14th December, 2021) 24 Carat is AED 216.00 while 22k Carat is AED 203.00. Rate in Abu Dhabi Today.