UAE: Don't click on unknown links; everyone is vulnerable to hacking, warns expert
A legal expert in Abu Dhabi has warned residents against opening or clicking on links from suspicious and unknown senders as it can lead to hackers breaking into their electronic devices or emails and steal their personal information, including bank details and passwords.
50% camel deaths in UAE caused by plastic consumption: Dubai Executive Council
Did you know that about 50 per cent of camel deaths in the UAE are caused due to consumption of plastic bags?
Dubai: Indian family offers Dh4,000 reward for lost talking parrot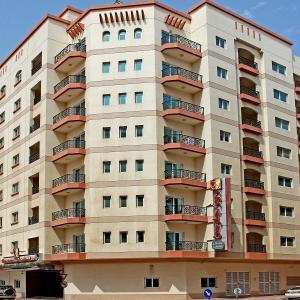 An Indian family, who spent more than Dh7,000 to fix their pet parrot's broken leg, are now offering Dh4,000 for its safe return after the bird flew off through an open balcony door and disappeared.
Dubai: Expat steals Dh45,000 water pipes to pay for sick wife's treatment, jailed
The Dubai Court of Misdemeanor has sentenced a 29-year-old Asian to one month imprisonment as well as fined him Dh45,000 for stealing 20 water suction pipes worth almost Dh45,000 (same as the fine)
UAE: Man jailed for trespassing into apartment occupied by women
The Khorfakkan Court of First Instance sentenced a Gulf national to six months in prison on charges of trespassing into an apartment forcefully.
Coronavirus: UAE reports 1,615 Covid-19 cases, 2,219 recoveries, 4 deaths
The UAE Ministry of Health and Prevention on Tuesday reported 1,615 cases of the Covid-19 coronavirus, along with 2,219 recoveries and four deaths.
UAE weather: Cold and dusty forecast for Tuesday
The weather in UAE will continue to be dusty and cold on Tuesday, according to the national Met department (NCM).